In recent times, discussion on cryptocurrency has begun gathering steam. Almost everyone wants to jump on to the cryptocurrency bandwagon which includes bitcoins and ethereum, to name a few. However, there continues to be confusion and speculation about the usage, availability and legality of the digital currency. Precisely why a new J-pop girl group from Japan has been formed and is singing about cryptocurrencies. The eight-girl group has been named 'Kasotsuka Shojo' in Japanese. This translates as 'Virtual Currency Girls'. The Business Insider reports that the band members are bedecked in masks and maid's outfits that have been made specifically to spread the word about cryptocurrencies.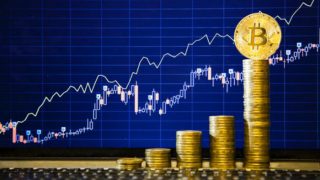 The group made its debut in Japan on Friday, January 12, 2018, in Tokyo. In the eight-member all-girls band, each person represents a different cryptocurrency or blockchain like Ethereum, Bitcoin, Neo. The band members are dressed in maid outfits and 'lucha libre'-style masks that apparently denote the currency they represent. 18-year-old Naruse Lara, who is the group's leader, represents bitcoin cash. Meanwhile, 15-year-old Hinata Kodomi represents ripple and Ami Ami represents Ethereum. The rest of the band represent lesser-known cryptocurrencies including neo, mona, and cardona. It might be noted that the bitcoin is a legally accepted currency in Japan. The new band's first song has been released and is titled 'The Moon and Virtual Currencies and Me'. The song is an electro-pop song that aims to make listeners aware of fraud and to maintain their security online.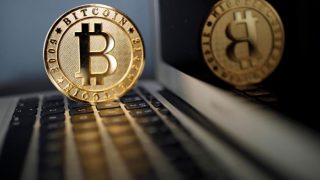 In an email interview to the Business Insider, the new band's producer states that the Virtual Currency Girls was formed because a similar group did not previously "exist in this world" and because it would be "fun". The producer reportedly works for the Japanese entertainment company Cinderella Academy. The group's 18-year-old leader Rara Naruse has been quoted saying that they want to promote the idea through entertainment that virtual currencies are not just a tool for speculation but are a wonderful technology that will shape the future. The band is not just singing songs on cryptocurrency, but is also getting paid in bitcoins. Reportedly, the tickets to watch future performances of the band can be purchased only with virtual currencies. The girls are paid exclusively in bitcoins, which is legal in Japan.
Click to here read the full article